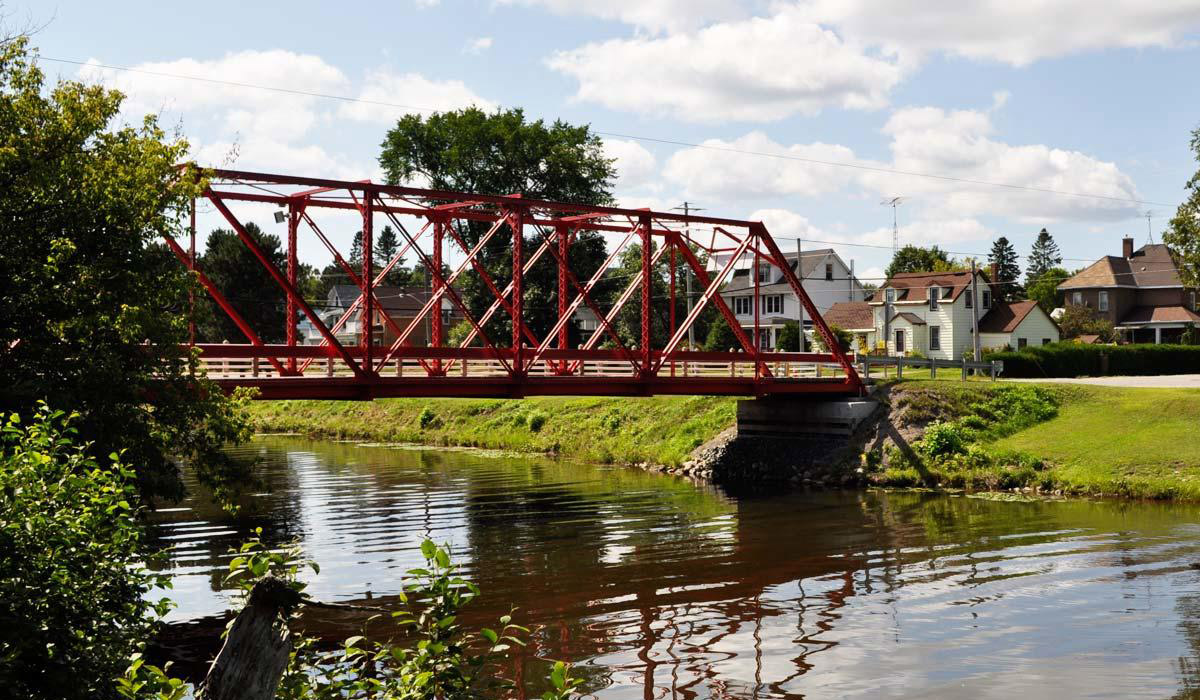 The Red Bridge
The Red Bridge spans across the Thessalon River, connecting the east side of town to the and west. The bridge was originally built of wood in the late 1880s. The bridge has since been updated and is now made of steel and open to pedestrian, cyclists, and traffic.
Lakeside Beach
Located across the road from Lakeside Campround. With a large sandy beach with beautiful access to Lake Huron to enjoy a swim or  paddle.
The beach has a newly constructed change room and bathroom.
Thank you to Algoma Manor who donated an accessible mat to allow all users to access the lake.
Peace Park
Located on Water St. Peace park has sandy beaches, play ground equipment, a change room and washroom. Launch your canoe, kayak or paddle board at the mouth of the Thessalon River to paddle down the river through the center of town.