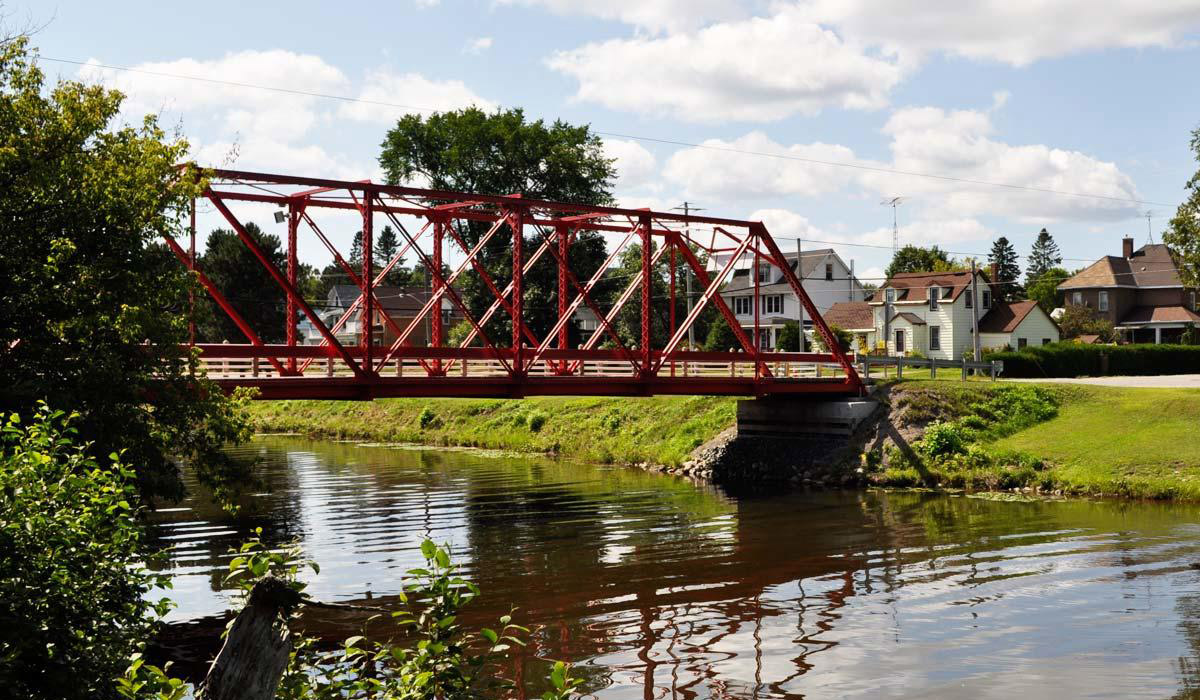 The Red Bridge spans across the Thessalon River, connecting the east side of town to the and west. The bridge was originally built of wood in the late 1880s. The bridge has since been updated and is now made of steel and open to pedestrian, cyclists, and traffic.
Algomy Red is a big red Muskoka chair, located at Pinecrest Trailer Park on Highway 17. You can climb up to the top of this roadside attraction for a photo op. It's fun!
A hidden gem situated in Aubrey Falls Provincial Park, located 109 km north of Thessalon. The hike is short and well worth it when the falls are operational. The flow of water is dam controlled due to its location below the generating station above.
Built in 1977, the Museum offers a glimpse of what life would have been like for those living in the area over 100 years ago: authentic displays and buildings include a general store, a chapel, the blacksmith shop, stables and period farming equipment.
The Round Barn is a wholesale / retail company distributing handcrafted items. It is the producer and distributor of the Canadian Weatherstick. The weatherstick is Mother Nature's natural barometer. It is a stick that when mounted outside, will bend upward indicating fair weather and downward when bad weather.